Veterinary Nurse Team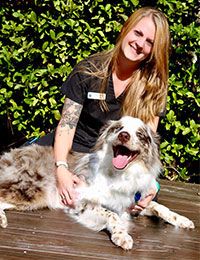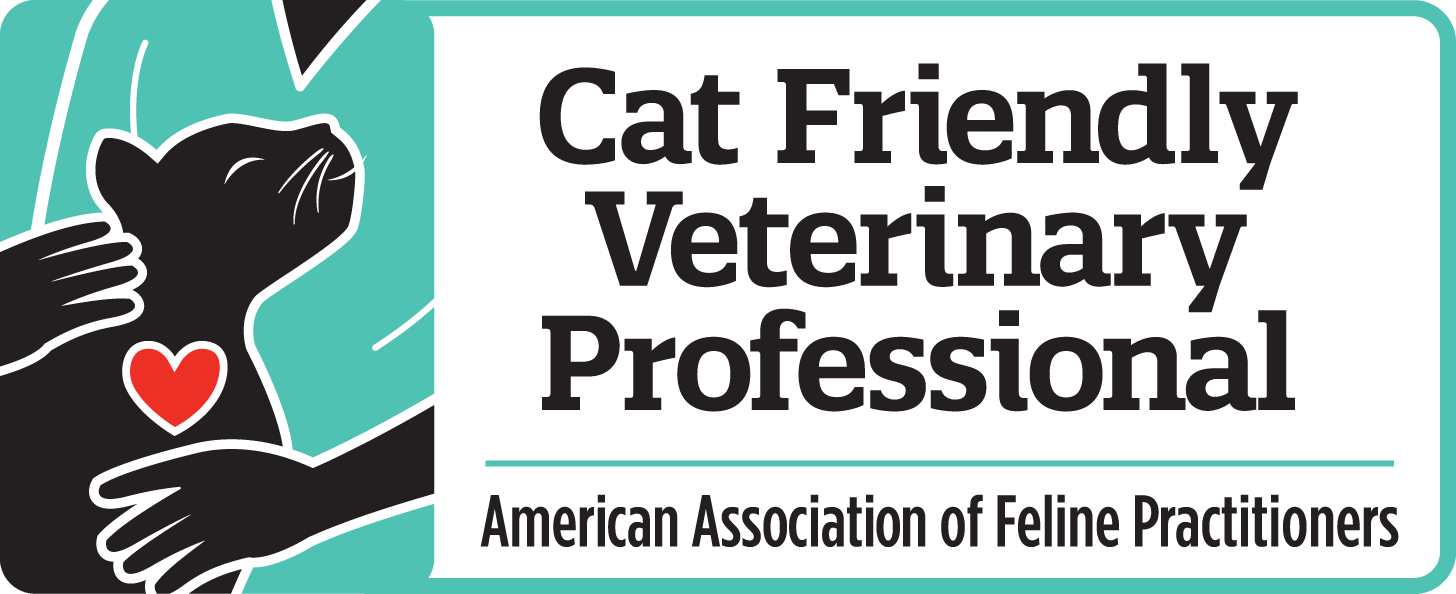 Rachelle, CFVP
Medical Team Manager
Rachelle was born in Phoenix but spent most of her early years in Texas. She relocated to Florida in 1989 and in 2002, she pursued a job in the veterinary field as a way "to pay the bill." She soon fell in love with the field and has since worked her way all the way up to being one of our most experienced technicians. In her spare time, this mom of 3 likes to relax, paint, bake and do crafts with her kids (and we especially look forward to her cookies). She also shares her home with 3 dogs, 1 cat, 1 lizard, and 1 boyfriend.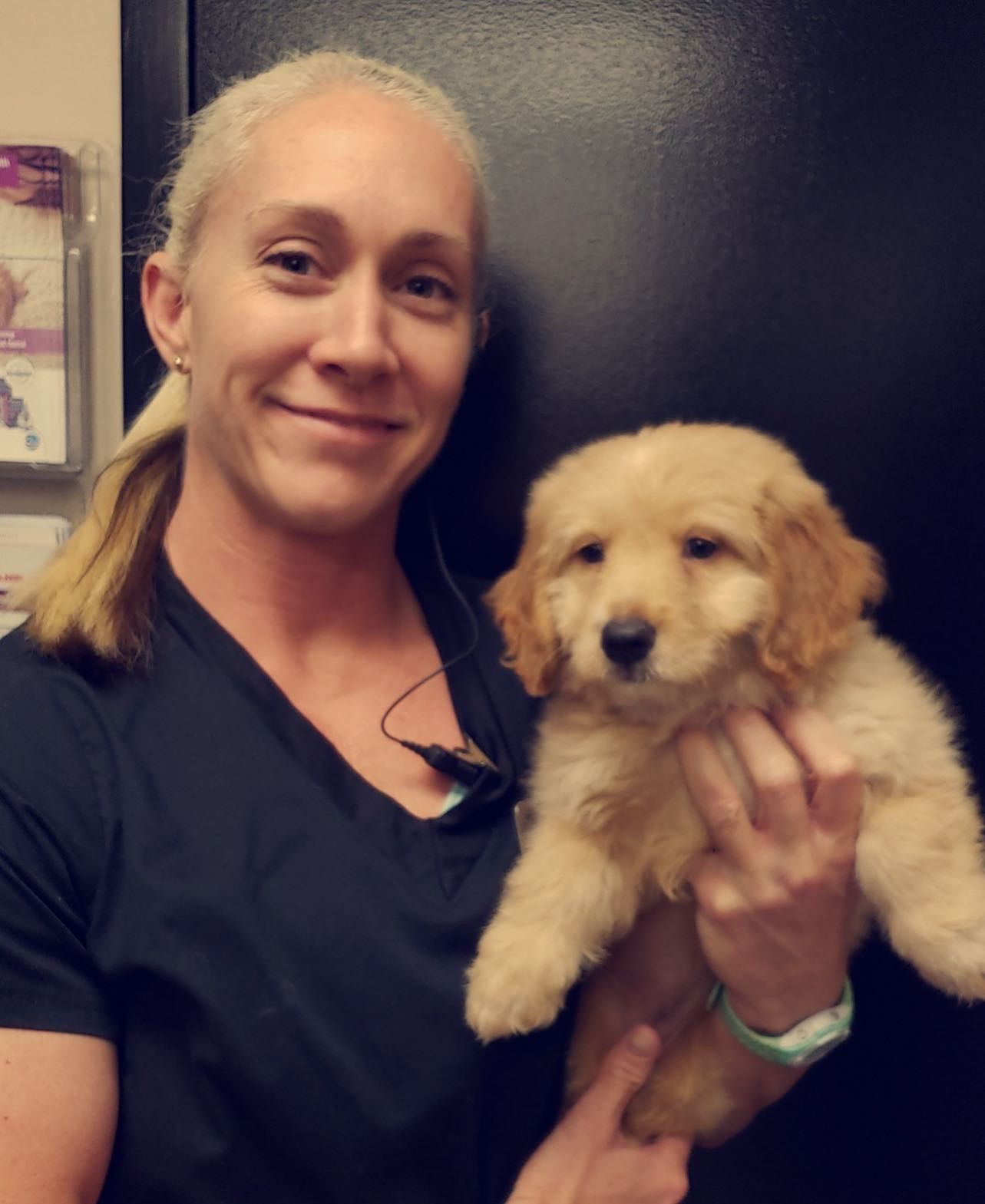 Mallory
Veterinary Nurse
Mallory joined our staff in May of 2007. She has been in the Veterinary field since 1999.
Mallory has a beautiful daughter at home. In her spare time she enjoys spending time with her family and friends.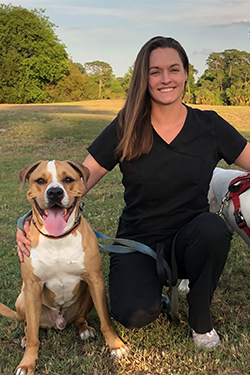 Paige
Veterinary Nurse
Paige is another true Floridian here at Lake Emma Animal Hospital, as she was born and raised in Orlando. She attended Olympia High School and graduated with a Bachelor's in Health Sciences from UCF. Paige has always loved working with animals and began her career in the veterinary field as a Technician Assistant in 2012. She loves spending time outdoors fishing, hiking, and hanging out at the beach. She also enjoys running 5K' s and half marathons, as well as spending time with family and friends. Paige shares her home with 2 dogs, Rodney and Leonidas.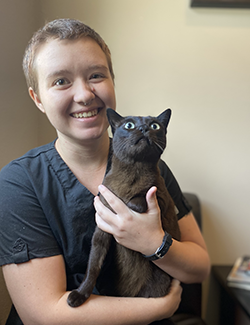 Amber
Veterinary Nurse
Amber is one of our skilled Veterinary Nurses at Lake Emma Animal Hospital. Raised in Tennessee, Amber has been living in Florida for about five years on and off. They are pursuing their veterinary technician certification and have a passion for animal care.
Amber enjoys reading, writing, hiking, and exploring Orlando in their free time. Amber has a cat, four snakes, and a gecko as pets.
Amber's love for animals and interest in medicine led them to start their career in the veterinary field. They began their journey at Lake Emma Animal Hospital in 2017 and have been providing excellent care to furry friends ever since. With a dedication to their craft and a warm personality, Amber is an invaluable member of our team.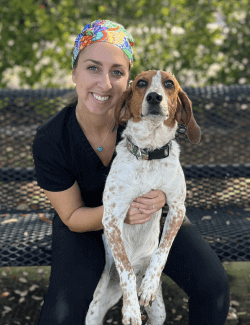 Gaby
Veterinary Nurse
Gaby was born in Virginia and has lived in Florida for several years. She has a Bachelor of Science degree in psychology from Eckerd College and a veterinary technician degree from St. Petersburg College. She shares her home with two hounds that she walks around Lake Eola and a cat that stays home. She spends her free time enjoying the outdoors with her pets and her boyfriend.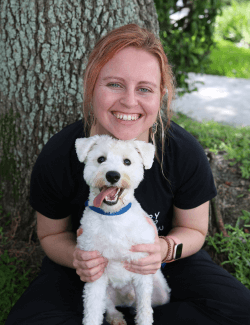 Ashton
Veterinary Nurse
A native Floridian, Ashton was born and raised in Lake City. She received a bachelor's degree from Florida Southern College in biology, with a specialty in marine biology. She grew up watching Animal Planet and the Discovery Channel instead of cartoons, and her family encouraged her to pursue her dreams of a career in the animal care field. She has always had a passion for animals, and Steve Irwin and Sir David Attenborough were her role models. She has been in the veterinary medicine field since 2020 and learns something new every day. In her free time, she enjoys playing video games with friends, reading, writing, drawing and occasionally getting dressed up to go out to brunch.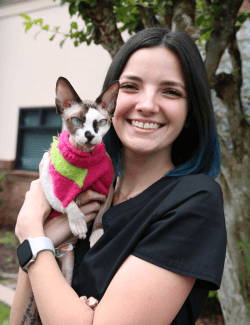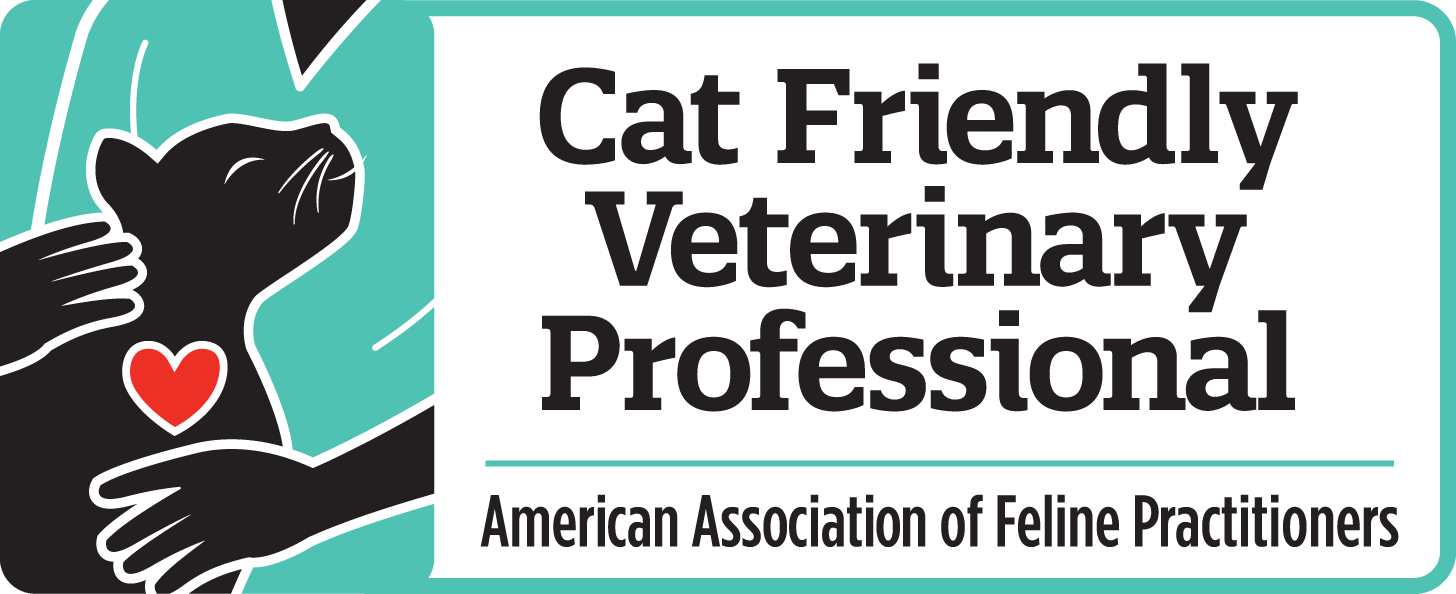 Lou, CFVP
Veterinary Nurse
Lou is a driven and experienced Veterinary Nurse with a passion for animals.
She was born in Maryland and raised in West Virginia, where she developed her passion for animal care early on. In 2021, she decided to move to Florida to seek new challenges in her career and provide a better life for her son. In her free time, Lou enjoys indulging in her creative side by crafting and cherishing precious moments with her toddler. With an education in animal science and volunteer work at the humane society, Lou is poised to further her career as a veterinary nurse and positively impact the lives of animals.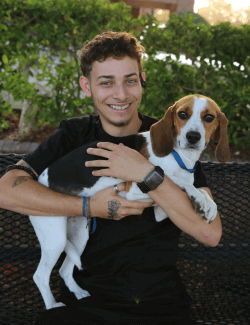 Ruben, CFVP
Veterinary Nurse
Born in Puerto Rico and raised in Florida, Ruben has worked his way up in the veterinary field and is always willing to lend a hand to those in need. He is a skilled and dedicated veterinary nurse and can usually be found enjoying quality time with his furry family. Ruben has three pets, which include his beloved dog Bandit and two mischievous kittens, Goji and Atlas. Ruben combines his love for sports and his furry family by taking them on adventures, whether mountain biking or road trips. He's also known to give back to the community and offers pet care help to neighbors in need, truly showcasing his deep-rooted affection for animals.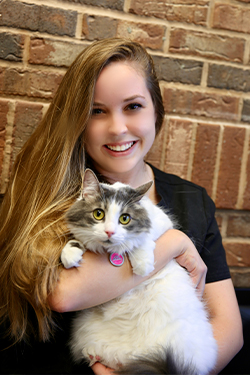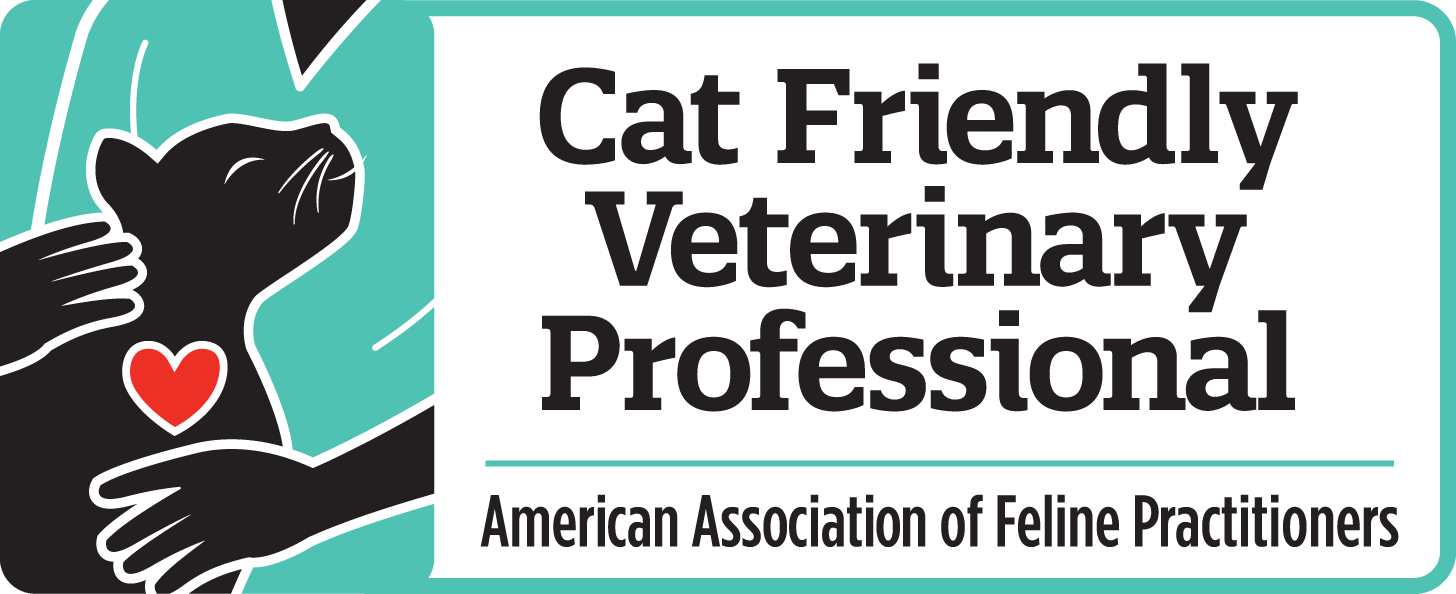 Sierra, CFVP
Veterinary Nurse
Sierra was born and raised with three younger siblings in central Florida. She earned a degree in marine biology and psychology at Florida Southern College and was a volunteer at the Marine Science Center turtle hospital. She decided to work in the veterinary field because she enjoys helping animals and spoiling them with lots of love. She has a dog, six cats, a turtle, a cockatiel and a sugar glider. In her free time, she enjoys crafting, playing video games, and hanging out with her family and her cats.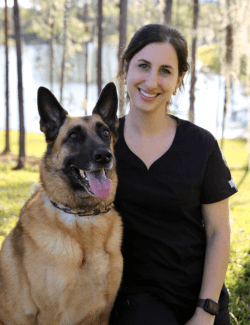 Tali
Veterinary Nurse
Tali was born in Miami Beach and raised in South Florida. In 2012, she moved to Orlando with her sweet kitty, Suri.
She is currently a student at St. Petersburg College of Veterinary Nursing. It was after years of being immersed in the veterinary field that she decided to pursue an education in nursing, and hasn't looked back since.
She shares a home with four dogs, a cat, fish, and husband. She enjoys spending her time cooking, hiking trails, diving or paddle boarding the springs, hanging out at the beach, and dancing with her fire hula-hoop!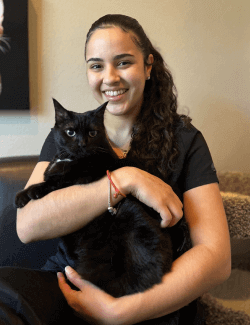 Driana, CVA
Veterinary Nurse
Driana is a Florida native and completed her veterinary assistant certification from Southern Technical College in 2020. Animals have held a special place in Driana's heart since childhood, and she cherishes the ability to make a difference in their lives. She is currently a doting pet parent to a 2-year-old pittie and an 11-year-old cat. On her days off, Driana enjoys spending time amidst beautiful scenery, eating good food, and the company of her friends, family, and fur babies.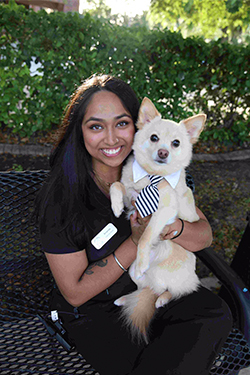 Amanda 
Veterinary Nurse
Originally from New York, Amanda has lived in Florida since she was eight years old. She has always loved animals and has worked in the veterinary field since 2020. A musician as well, she has played the violin for 17 years, including three years with the UCF orchestra. She is married to her best friend Jon, and they share their home with a little blonde Chihuahua mix named Finn and a black cat named Loki. In her free time, she enjoys kayaking and laying out in the shade.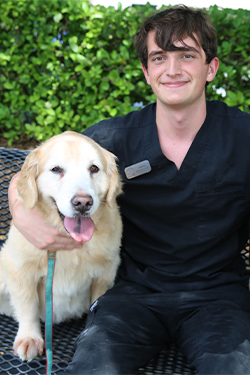 Matt
Veterinary Nurse
Matt was born in Wisconsin and moved to Florida when he was 10. He received a bachelor's degree from Stetson University, where he majored in biology and minored in psychology. He has worked in the veterinary field since 2021. In his free time, he enjoys running and high-adrenaline activities like rock-climbing, white-water rafting and sky diving.
Veterinary Nurse Assistant Team
Lisa
Veterinary Nurse Assistant Manager
Lisa was born and raised in Hiram, OH, where she earned a degree in English literature and theatre arts from Hiram College. She moved to Florida in 2018, was a Disney cast member for two years and joined Lake Emma in 2021. She wanted to work in the veterinary field because she loves animals and wants to be part of the team that helps them. Plus, her mom was a vet tech! She likes to go to theme parks with her family, which includes baby Isabella and a dog named Cooper. In her free time, she loves to sing, draw, paint, write and act.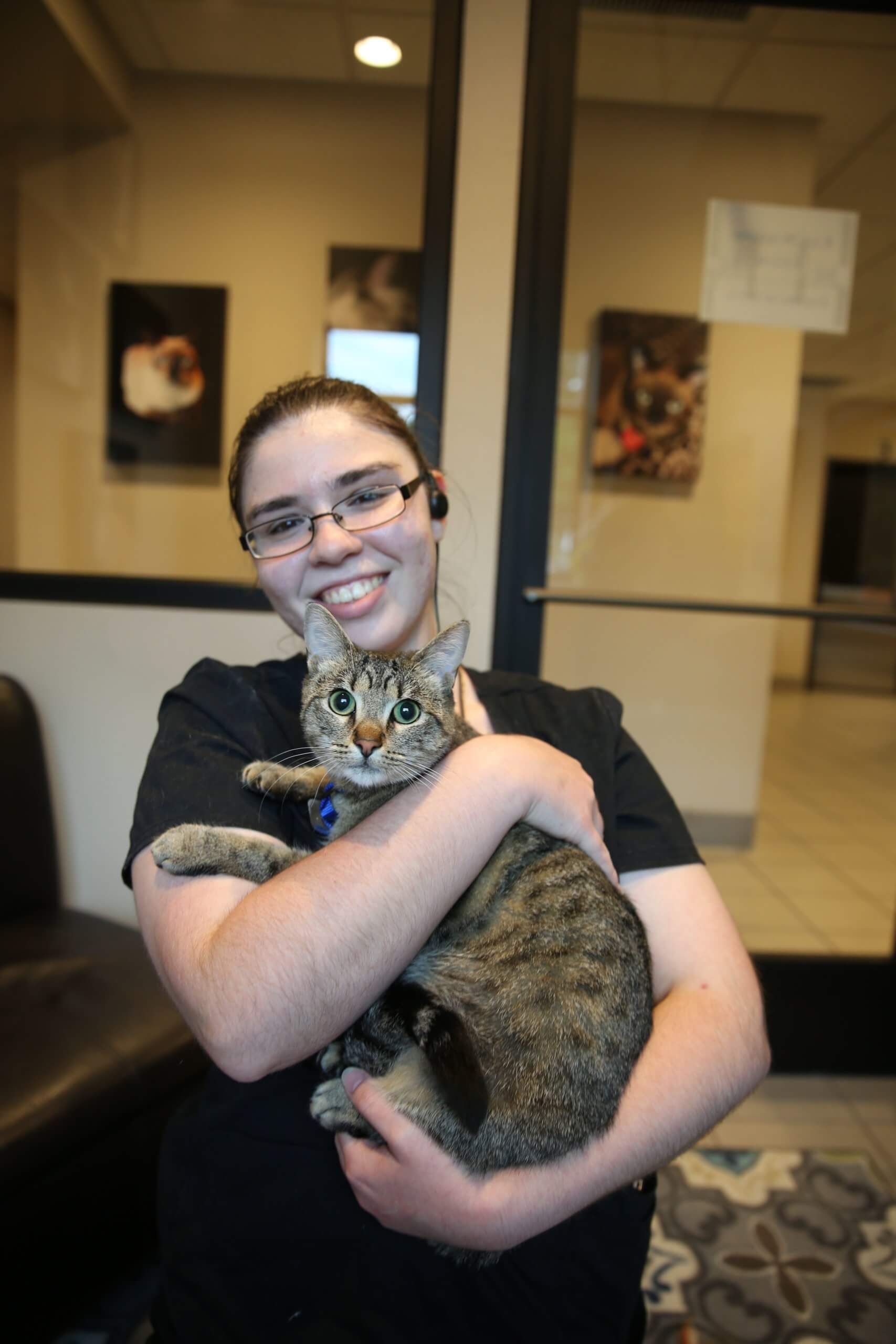 Heather
Veterinary Nurse Assistant
Heather chose to pursue a career in veterinary medicine in order to become an advocate for animal health and research. She joined the LEAH team in 2019. Heather is currently studying at Seminole State College and intends to major in pre-professional Biology. She has four pets: one cat, and three fish. In her free time, Heather enjoys to read, write, and play video games. She has a passion for learning, and enjoys studying her favorite subjects.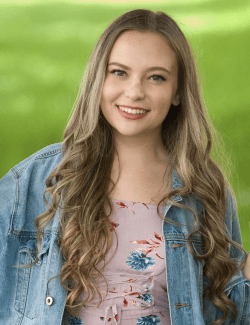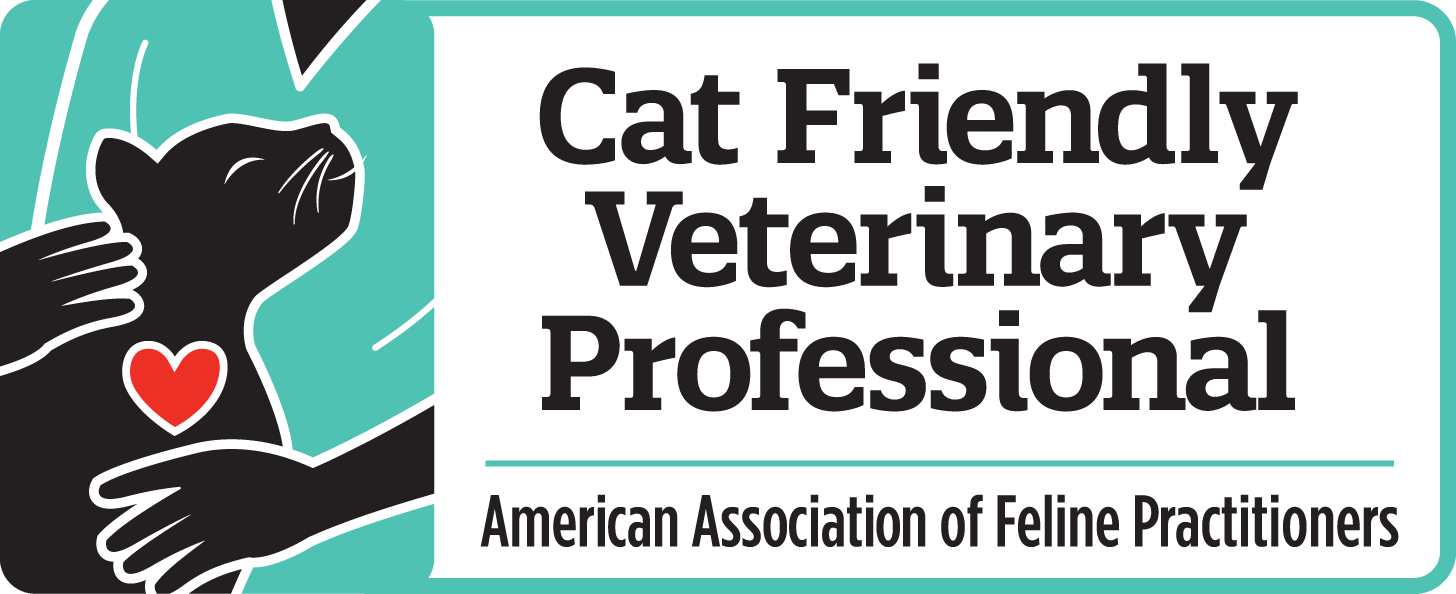 Sammi, CFVP
Veterinary Nurse Assistant
Sammi is a driven and compassionate Veterinary Nurse Assistant studying biology and pre-veterinary at UCF. Sammi was raised in a household filled with dogs and has always loved these furry creatures. Sammi approaches every animal with a warm and caring demeanor, treating them as if they were her own beloved pets. Whether a routine check-up or something more urgent, Sammi provides the highest level of love and care to every animal she encounters. Her goal is to build lasting relationships with the animals and their owners, making a positive impact on their lives. Her affection for animals is only matched by her fascination with astrology and personality tests. In her spare time, Sammi volunteers at events with UCF and spends quality time with her furry friend, Franklin the Cat.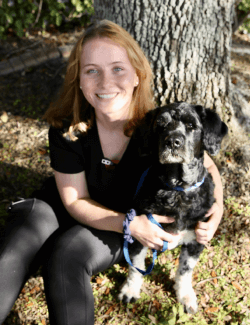 Corrine
Veterinary Nurse Assistant
Corrine is from central Florida. She is working on a pre-vet biology degree at the University of Central Florida and is the vice president of the UCF Equestrian team. She loves animals and science, so the vet field is a good match for her. She joined the Lake Emma team in 2020. She has had cats all her life, though she considers herself more of a dog person. In her free time, she enjoys watching movies, painting, drawing and hiking.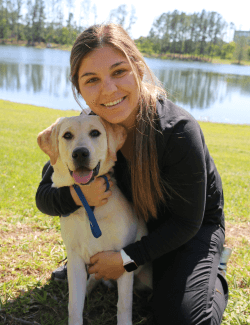 Valentina
Veterinary Nurse Assistant
Valentina was born and raised in Venezuela and has lived in Florida for six years. She is studying biology at UCF, pursuing a pre-vet major. Valentina is passionate about animals and would love to help relieve their suffering and to promote their health and welfare. In her free time, she enjoys going to the beach or the movies, doing Crossfit as well as painting and photography.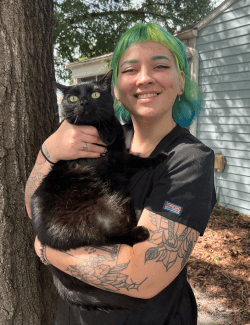 Sara
Veterinary Nurse Assistant
Sara was born in Scranton, Pennsylvania, and she moved to Florida with her mom when she was 5.
She is currently pursuing a zoology/pre-vet degree at UCF. She decided to join the veterinary field in 2022 because she wanted a change from her job as a hairdresser. She and her partner Braden share their home with two cats, two rats and a dog. Sara previously lived in Sydney, Australia, and in her free time, she enjoys making wire-wrapped rings, collecting crystals, and making art using resin. She also likes to go crystal shopping or swim in the pool.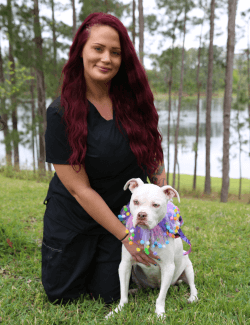 Gabby B
Veterinary Nurse Assistant
Gabby comes to us from Philadelphia, PA, and has lived in Florida for just over a year. She graduated from Jean Madeline Aveda Institute, a cosmetology school, and she studied nursing for a semester at Bucks County Community College. She is passionate about animal care and finds it rewarding to be a part of an animal's care team. When she lived in Philadelphia, Gabby fostered rescues.
Gabby and her husband consider their pets their children. They have two female pit bull mixes, an old lady named Lily and a younger pup named Nova. Three cats moved to Florida with them, but they now have four, since the newest one found her husband at work. Rounding out the group are three hens that recently started laying.
In her free time, Gabby enjoys any type of outdoor activity like cycling, hiking, horseback riding and going out with family and friends. When not outdoors, she enjoys crafting, cooking, and doing makeup applications.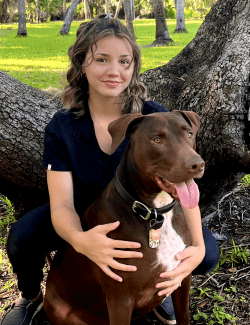 Najellie, CVA
Veterinary Nurse Assistant
Najellie is a Florida native who achieved her CVA from Southern Technical College. She shares her home with a 3-year-old chocolate Lab named Tye who likes boat and car rides and meeting new people. In her free time, Najellie enjoys having boat days on the river, reading or going on long walks.