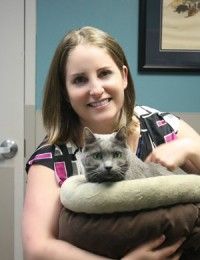 Jen, CFVP
Practice Manager, CVPM, CCFP
A native to Florida, Jen joined our staff in June of 2000. She has been in the Veterinary field as a Veterinary Technician, Customer Service Specialist, and a Manager since 1998.
She attended the University of Central Florida majoring in business with a minor in Biology. In April 2021, she achieved her certification in Veterinary Practice Management and as a Compassion Fatigue Professional.
In her spare time, she enjoys spending time with family and friends, reading books, watching movies, spending time outdoors with her husband and daughter, and supporting her favorite basketball team, the Orlando Magic!
At home, she has two cats, a rescued Tonkinese cat named Gracie, and a Domestic Shorthaired cat named Manny.
Pictured with her late cat, Smokey.
Email: jen@lakeemmavet.com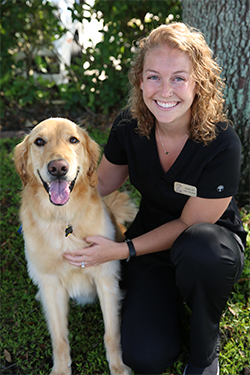 Danielle, CFVP, RVT, CVT, CVBL
Assistant Practice Manager
Originally from from Sylvania, Ohio, Dani has lived in Florida since 2015. She joined Lake Emma Animal Hospital in August of 2016, having worked in the veterinary field since 2011. Dani completed her associate degree of applied science from Stautzenberger College. She enjoys spending her free time with her husband, kids, and dog – as well as being outside in the Florida sun.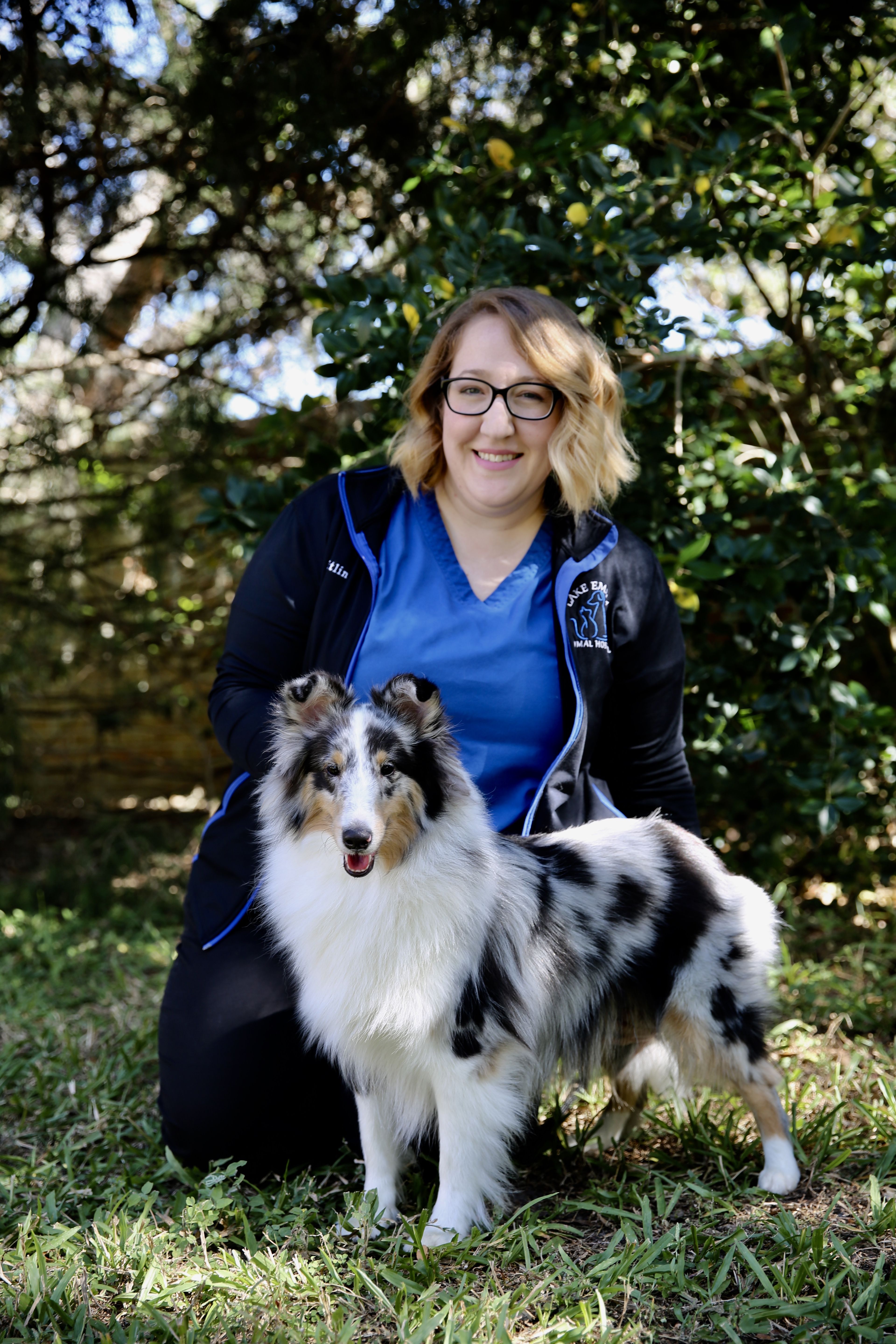 Kaitlin, CFVP
Administrative Coordinator
Kaitlin has lived in Florida for the past 20 years, but she grew up in Rochester, New York, Kaitlin is working on a B.S. in Anthropology and has been with Lake Emma Animal Hospital since 2003. She has worked in the Kennel, Treatment, and Reception departments, making her one of our most knowledgeable team members here at Lake Emma Animal Hospital. Kaitlin has shown Shetland Sheepdogs since she was 9 years old and currently own 5 Shetland Sheepdogs (Piper, Finn, Emme, Lili, and Echo). When not hard at work, Kaitlyn enjoys reading and shopping.
For more information about our other department managers, please click the links below:
Rachelle, CFVP – Medical Team Manager
Brittany – Animal Care Technician Manager
Brady – Client Support Liaison Manager